So I was watching tv with a broske of mine the other day (we had the darnedest time getting his netflix to work on his PS3) and we happened across a HBO comedy special with an Aussie/Brit by the name of Jim Jeffries and he was talking about how at certain places they have dudes that wash your hands after you do your business. Anyways he was like I don't need you to wash my hands for me I have already acquired that skill. It was funnier with his accent, but I digress, for this installment of The Cheese Report (TCR) I though I would discuss skills in TOR and how they will impact our little virtual lives.
So the two of the main ways in which skills are relevant to our day to day MMO existence is our characters skills and that of our trusty companions, crewskills. It is kinda daunting to sit here in my mildly inebriated state to figure out how to do both of them justice in the same post so chill for a second while I figure out how I'm going to do it......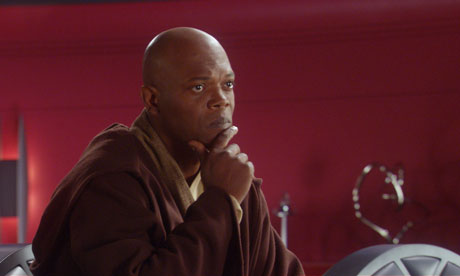 Ok so we'll hit up player skills for a second. In the event you have never played an rpg before there are a few ways that this can work. Most often in an MMO the skill development is set up that you have different ranks for certain spells/skills that increase as you level up. The real pain in the arse is that some skills you don't learn the first rank until you have reached a pretty lofty level if you know what I mean. I remember my days in WOW when I was leveling my mage (by the way there will be no prequel references in this installment due to feedback, instead I will annoy the people who don't like it when people compare things to WOW) I had to wait until like level 70 to get frostfire bolt and when i got it it wasn't even that good. Talk about a big letdown, I thought that sucker was gonna tear through my adversaries like swiss cheese and I rarely used it in endgame. The other thing that needs to be considered is talent points and how they modify the skills that you use. For example the is a talent in my elemental shaman tree called lava flows (which sounds like a bad evening on the loo) that increases the critical strike damage bonus of my lava burst skill. This is great because I cast lava burst all the time when I dps, which is next to impossible when queing for random dungeons these days when you also say you can heal.
On to crewskills. There is still so much that we don't know about what skills are available and what they will effect in our gameplay experience. They could really take the bioanalysis skill in so many wrong directions. I hope the 1 crafting skill taht you get per crew has a wide ability to craft many items because if I am stuck making chairs for 50 levels I am going be one frustrated consular at the beginning. I am kinda worried that the artiface skill is going to be a hard grind leveling because only there can be so many artifacts you can equip at the same time and only a couple classes will even use them. I'm really interested to see if there is going to be a skill that is solely dedicated to lightsaber construction, if so I am interested to see what name they will give it, glowstick domination construction? Actually to be honest I really like what they are doing with crewskills, I hate grinding and spending time making stupid stuff that is simple and worthless. I really like that I don't have to be logged on to be successful in crafting because there will be times where I am traveling around the country and it is difficult to log on for a long period time. The really new part that will have many folks hot under the collar is the the new mission skills feature. I would like too see what to two unrevealed skills are. I hope one of them includes sending out your best looking female companion to garner some trade advantage with the folks that run the economy on Nar Shada if you know what I am saying.
I feel like I haven't been as funny in this installment so I apologize, I blame the lack of prequel criticism.
Your destination, you have reached.