---
Master

Posts: 375
Joined: 19 Feb 2011, 23:58
Location: Alabama
Contact:
Say hi to all the peps.
https://ajedisredemption.wordpress.com/

Fear the Cheese.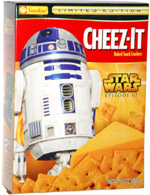 ---
No one expects anything it appears...how sad.
- Alan

---
I don't expect anything, but I am hopeful that there will be talk of more guild-related possibly even guild-driven content.
---
I second Kizzik. Right now im clinging to the social aspects cause everything feels lacking. So yeah guild functionality.

Sent from my DROIDX using Tapatalk
---
I don't know if I "expect" anything necessarily. However that being said I really want the guild interface to be better, meaning I want more functionality.

A calendar would be great where guild officers could post events and times of events, with options to "accept" and "decline" then when you accept an inv. Have the calendar shoot you off a reminder the day before or even like an hour before the event. (this could be as simple as a popup when you log in, or are in game)

Being able to make a guild mate a friend with just the click of a button. Don't think that is too much to ask is it?

How about a guild leveling system. Something like the legacy system, where you can acquire levels and unlock things at certain levels... too much been there done that, well how about something as simple as you kill a final boss in a flashpoint you get a guild token which your GM can spend to purchase/acquire things for the guild. Hard mode FP could give two tokens.

For guilds that raid, having a guild "slush fund" which raiders could use to offset the cost of repairs.

The ultimate dream would be to get Guild Capitol Ships. That being said I would love some type of system where your guild has to unlock the Capitol Ship over time by completing some sort of tasks or daily quests.

I am starting to ramble now.

Have fun at the summit Alan, can't wait to see/hear everything you glean from the experience.

God Bless.
---
This is the main thing I would want.
viewtopic.php?f=10&t=2373
If they did that to Outlaws Den or even make another world PvP area with that in mind, I would resub in a heartbeat.
Other game aliases: PainRelief(Tribes 2) - ComerEste87(Planetside 1&2) - Khepri/Dägda/Moktal(WoW) - Maj. Surge(CoH) - Onuris(AoC) - Criax/Animus(SWTOR) - Criax(GW2)
---
Aside from increasing guild functionality...I really expect a better /who functionality.
When I type /who MERC, it should pull up whoever is online in MERC, not whoever is on my planet, regardless of what I type after the /who.
It disappoints me greatly. I can't randomly harass people without knowing their player name ahead of time.
Even when the /who window opens - a better filter ability is required. I don't mind filtering manually if I must, but at least give me the option to search for who I want to find
Yeah that's probably my biggest gripe right now. Other than that, I'm quite content with the game, since I moved to Veela last night I haven't checked out the GTN, but as long as it's not completely barren I will be happy...I like to sell stuff because I am no crafter, just a gatherer/money hoarder.
---
Normally by now I would have over 100 views of my weekly video. I have 29.
Perhaps I need to include women in my videos more often bc the one I did with "girls" in the title had the most views in the shortest amount of time.
Sad, sad, predictable nerds!
- Alan

---
Alan wrote:Sad, sad, predictable nerds!

- Alan
I take offense to that. I'm a geek not a nerd. Do views show up if I watch it on my iPhone?
That's what I did this week instead of going to Vimeo. Wedding planning takes up a ton of time
-Kroneuss
---